Joining Church Army
9
Read Your Bible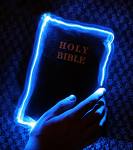 My first attempt to enlist in Church Army was not very successful. The recruiting officer, Captain Condor, after asking me many awkward questions, leaned back in his chair and paused thoughtfully. "How do you expect to teach others about God?" he gently probed, "if you don't know his book for yourself? When you have read the Bible thoroughly and know what it says, come back and see me again!"
Insatiable Wanderlust

Dejected, but not broken in spirit, I returned home for a whole year! When I applied again, I found to my relief that a very frank reference sent to Headquarters was to my advantage. The letter explained that as a teenager, I had biked five thousand miles across America from New Jersey to California. "Ray is an unstable sort of character, possessed with insatiable wanderlust!" My insatiable wanderlust must have appealed to Church Army for they accepted me for training! I was ordered to report to Hartford Cathedral, Connecticut, a beautiful episcopal cathedral church in downtown Hartford to begin work. The church is one of the oldest Gothic-style churches in the United States dating from 1827.
A Piece of Work

When God gives you a piece of work, immediately the problems begin. Certain pressures began to arise which tempted me to stay at home. My college friends decided to hold a reunion party Which promised to be a great time on the very night that I was due to report. God's call remained uppermost in my mind and determinately I made my way up to Hartford to join up filled with my "insatiable wanderlust."
"Insatiable Wanderlust"
by Ron Meacock © 2017