23.

Christ's Working Glory
Trans Atlantic Trip

My preaching mission over, I traveled to Southampton to board the luxury liner United States bound for New York. Soon after we sailed, I introduced myself to the ship's Captain and was pleased when he asked me for my help during the five-day trip. The following Sunday morning, I hurried eagerly to take a service in the ship's luxurious first-class lounge. Everyone aboard was welcome to attend, and it intrigued me to see the first class! An excellent group of musicians more used to quicksteps and sambas led several hundred passengers in praise songs that day. I told them, "We all belong to one class before God!" ✞
New York Banker's Story

There must have been many rich people listening then who were like a particular New York banker. To escape the burdens of life, he took a trip on a Mississippi steamboat. He overheard a worker humming quietly to himself as he vigorously mopped the deck. "I don't understand it," he told him. "Here you are, scrubbing and cleaning all day long, and yet you are so happy!" Placing his hand on his heart, the worker replied, "You know, the secret of Jesus is here. He gives me Christ's working glory!" Moved by this uncomplicated yet radiant life, the banker later sat down and penned the following poem. ✞
Get Glory!
You got to get glory in the work you do,
A Hallelujah Chorus in the heart of you.
Paint or tell a story, sing or shovel coal, oh,
You got to get the glory, or your job lacks soul.

Lord, give me glory. Is it much to give?
For you got to get the glory, or you just don't live.
The great whose shining glory makes our pulses throb
are the men who got the glory in their daily job.
For those who get the glory, it's like the sun,
And you can see it glowing through the work they've done.

Now fame is transitory, and riches fade away,
But when you got the glory, it's there to stay.
Lord, give me the glory, on the Christian side,
You've got to get the glory, or you're dead inside!"✞
Amsterdam Hippies

Captain Ray Lewis and Captain John Morson later minister to the Amsterdam hippies, many of whom were high. Some four years later, Captain Ray came across some Amsterdam drug hippies who were dead inside and desperately needed God's glory. It was about midnight in the red light district of the city that was then notorious for its drug abuse and vice. House barges, decorated in different colors, bobbed up and down along the canal side. As I strolled, prostitutes sitting in the shop windows opposite tried to entice customers, including us inside. ✞
Glimmer of Hope

Captain John Morson had been visiting an American family on a houseboat. One of the hippies, high on drugs, interrupted him with his stumbling entry. "He had the terrifying idea that his body was separating into different parts," John told me later. "To assure him he was still in one piece; I had to stand and keep on hugging him for about four hours until the drug eventually wore off!" Looking up from this cradle of humanity at its worst, we saw a glimmer of hope flickering high in the sky. A giant neon sign blinked out in glowing red letters from the top of a tall building in the distance, "GOD IS LOVE." He is! ✞
God Touches Lives

It's incredible how God touches the lives of individual people everywhere. On one hot summer's day, I worked again in an outdoor witness with the Church Army on England's North West coast. A villainous-looking tough in his early twenties strolled forward and sat on the sand directly in front of me. As our team enthusiastically talked about their faith from the stand, he drank in every word. The meeting almost over; the speaker challenged those in the crowd to stretch out a hand if they meant business with God and wanted to receive a Gospel. As this young chap reached out, the words "Satan is my god" appeared on both arms. While he was reading this booklet later, another Christian went across and spoke to him. "This is wonderful!" I overheard him reply. Then, I congratulated him too, and he said, "Listen, these words are coming off, Satan is out! Jesus is now my God." ✞
Blackpool Seaside Mission

In 1977, a letter arrived for Captain Lewis with an American postal code written by someone converted through the summer work at the seaside mission in England. It read, "In 1924, I listened to the Church Army Crusaders and heard God's call to serve Him." Toward the end of the meeting, the Captain asked the crowd, "Are you trusting Jesus?" He challenged us to respond by saying, "I AM." Hearing so many around me replying so confidently challenged me!" ✞
Canon Missionary San Diego

"As I walked home from the Blackpool mission along the sands that night, the words of a familiar hymn we had sung kept running through my mind. "Who is on the Lord's side, who will serve the king? Who will be his helper, other lives to bring?" The chorus became my answer. "By thy grand redemption, by they grace divine, I am on the Lord's side, Savior I am thine." The writer of that letter, Charles Conder, at a decisive point all those years ago, began a lifelong loyalty to his Lord. Eventually, this call took him into Christian ministry and, in later life, to San Diego, California, to be its Canon Missioner. ✞
Way of Salvation

A short distance from Blackpool's Lifeboat Station stood the seaside mission stand. Nick Brailsford, a slight young man, was listening to an open-air service. After a time, he asked a team member if he could say something from the stand and climbed the platform's rickety wooden steps. "Listen to what these people are telling you," he urged the crowd. "A year ago, a team member at the seaside mission handed me a leaflet called, "The Way of Salvation." ✞
Leaflet Shook Me!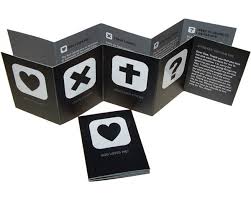 "Thinking little of it, I pushed it into my pocket, and it was not until several weeks later that I read it. At the time, I thought the bit about being unable to save oneself by being religious was rubbish! I had always felt that being a respectable church member was enough, but that leaflet shook me!" Nick later compared the joyous Christianity he found at the seaside mission with his hometown's stale and stilted religion at his university church. He knew which one was best for him. He told his listeners, "I have proved it isn't rubbish because I now know Christ personally. God has since led me into a full-time ministry in the Church." ✞
Holy Ghost Healing

A Holy Ghost healing comes to Blackpool's Golden Mile and transforms lives. On Blackpool's Golden Mile, other people came day after day to our preaching stand without any apparent response. One middle-aged couple listened in regularly and enjoyed the singing, but only the lady spoke of any real faith in Christ. Furthermore, her husband had an illness that made his hands shake so badly that he couldn't manage to shave. "I'm happy to allow my wife to be the spiritual one!" he used to say. On the last afternoon of their holidays, this couple talked to Captain Ken Weaver, and before they left to catch their train home, Ken and I prayed with them. To our surprise, they appeared again at our evening open-air meeting on the Methodist Church's steps behind the Blackpool Tower. The husband was cleanly shaven this time and not shaking at all! "After you and Ken had prayed for us," he said joyfully, "I asked Christ into my life, and he has healed me!" This one individual had learned in a beautiful way of the Holy Ghost healing. He transforms and also gives us the power to witness for Him. ✞
Holy Go!

While conducting a confirmation one day, a bishop unearthed this secret by accident. Before the service, he decided to test the candidates with a few questions and asked, "Who is the third person of the Trinity?" One young person, who was eager to please, yelled enthusiastically, "The Holy Go!" The wise old man paused in thought and then answered, "You are so right. We have the 'Holy Go' when the Holy Ghost is within us! The Holy Go is responsible for sending men and women out as his witnesses to tell others of Jesus, the mighty savior."The 'Holy Go' had also started me talking about God's love one day many years ago. I deliberately opened my heart's door and let Jesus come in. He changed me, and as a result, I had to talk about it! ✞
King George's Flag

King George's flag, otherwise known as the Royal Ensign, is seen flying over Buckingham Palace in London, England. It signals that the Sovereign is in residence. There is a story about an American tourist in London during King George the Sixth's reign who was standing outside Buckingham Palace, hoping to catch a glimpse of King George or the royal family. After waiting a while, he turned to his neighbor in the crowd and asked, "Do you think we will see King George today?" Pointing toward the Palace, this person replied, "Do you see that gold and red royal ensign flag? Well, when the royal ensign is flying, you know that King George is in residence." Even after this American had returned home, he thought a lot about the meaning of these words. One day, another great truth from a children's chorus dawned on me. "Joy is the flag we fly from the castle of our lives when Christ, the king, makes his home there! Being a Christian makes living into a glorious adventure - King Jesus is living in!" ✞
"Christ's Working Glory"
by Ron Meacock © 2021