Revelation Introduction Notes
A Treasure Trove

The Biblical book of Revelation is a rich treasure trove for those who explore it. Revelation is equally exciting for the novice as for the expert of many years. It is a pool for a paddling baby or a swimming elephant. There is enough here for everyone. "Revelation Now - a Glimpse of Glory" seeks to bring this exciting Biblical text alive today. It encourages and supports Christians and non-Christians alike. It sets out to shed light on this ancient Biblical manuscript's meaning from almost 2,000 years ago.✞
An Exciting Biblical Text

Many Christians are scared off by Revelation. Some try and fail to get past the scholarly theories or the problems of authorship. As valuable as they may be, academic arguments do not affect Revelation's message. My advice to you is to read this book as you would any other Bible passage. Climb into the original writer's mind and try to understand what he sees and feels. As you do, you will be captivated by this exciting text!✞
Revelation Symbolism

Unfamiliar language, numbers, and colors saturate Revelation and purposefully dot its pages. Such symbolism is a subtle communication technique between the author and readers. John of Patmos purposely concealed his actual intent and meaning from the ancient Roman authorities yet subtly revealed it to his Christian colleagues then and now.✞
Read Revelation For Best Effect

This daily devotional book provides one central thought for each Bible passage. It is a "primer, a source of encouragement, and a thought provoker for a Christian's busy working day." As a prayer, worship, and meditation devotional, it will not cover every detail of every subject. It will leave room for more information, study, and inspiration at another time and place. Each daily thought is deliberately short, confined to a 1,200 or so word digital page, and designed to accommodate involved people with hectic schedules!✞
Reading Revelation As A Prayer Devotional?

Each page presents a highlighted Bible passage in yellow at the top from the "New International Version." The NIV is an entirely original Bible translation produced by over a hundred modern scholars from the best Hebrew, Aramaic, and Greek texts. It was prepared in 1966 and revised in 2011 by a broad inter-denominational and international group. Some helpful alternative keyword translations appear in the margin. Many Christians, pastors, and scholars consider the NIV the best and most accurate translation available. It is easy to understand, straightforward, and widely used. Other versions may be equally helpful to you, and newer updates are coming out all the time. Sometimes, it is beneficial to be more concise with the text and replace a passive voice with an active one as it may be less clear and compelling. However, we must not lose the overall meaning or that of individual words or phrases.✞
How can a Bible study group use this resource?

Photographs and illustrations accompany the Biblical text to describe unfamiliar places, people, and objects. Items like a "yoke," "cornerstone," or "swaddling clothes" may not be familiar to Twenty-First Century people. Use this daily devotional's 91 "long" pages and about 113,000 words as an early morning meditation, a breakfast family thought, a commuting focus, or even as a bedtime reading. You can use these Bible studies also as a Lenten series or an Advent devotional. An ordinary 8 1/2" x 11" page is about 250 words, whereas a computer page is about 1500 words long. The average website computer page in "Revelation Now - "Glimpse of Glory" is about 1,250 words. In a more formal setting, these meditations can be read aloud in church, in a Bible study group, or used as a preacher's sermon series."✞
What computers can I use to study Revelation?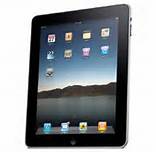 You can view these Bible studies from Revelation on a laptop, personal computer, or projected onto a hall or home screen. These daily devotionals work well on most small-screen formats like the iPhone 4-12, Galaxy, Lumia and Kindle, i-pad, i-pod, Blackberry, and other mobile phones or devices. They work equally well as a full page on personal computers or laptops. Whenever you utilize these studies, they will provide daily discipline, encouragement, and inspiration. Pray before and after reading each day's thoughts, reflect on, and apply them to your lives. May this be a challenging means of bringing Jesus into your life, home, family, and job. "Let the reader strive, and may God be glorified!"✞
"Revelation Introduction Notes"
by Ron Meacock © 2021