Jesus on the Sands
121
Conversion Experience

In 1977, a letter arrived for Captain Lewis with an American postal code written by someone converted through our summer work at the Blackpool seaside mission in England. It read, "In 1924 I listened to the Church Army Crusaders and heard God's call to serve Him." Toward the end of the meeting, the Captain asked the crowd, "Are you trusting Jesus?" He challenged us to respond by saying, "I AM." Hearing so many around me relying so confidently challenged me!"
Canon Missionary San Diego

"As I walked home from the Blackpool seaside mission along the sands that night, the words of a familiar hymn we had sung kept on running through my mind. "Who is on the Lord's side, who will serve the King? Who will be his helper, other lives to bring?" The chorus became my answer. "By thy grand redemption, by they grace divine, I am on the Lord's side, Savior I am thine." The writer of that letter, Charles Conder, at a decisive point all those years ago began a lifelong loyalty to his Lord. This eventually took him into Christian ministry and in later life to San Diego, California, to be its Canon Missionary.
The Way of Salvation

A short distance from Blackpool's Lifeboat Station stood the seaside mission stand. Nick Brailsford, a slight young man, was listening to an open air service. After a time, he asked a team member if he could say something from the stand, and climbed the rickety wooden steps to the platform. "Listen to what these people are telling you," he urged the crowd. "A year ago, a team member at the Blackpool seaside mission handed me a leaflet called, "The Way of Salvation."
Leaflet Shook Me!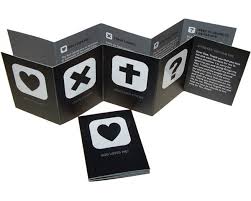 "Thinking little of it, I pushed it into my pocket and it was not until several weeks later that I read it. At the time I thought the bit about being unable to save oneself by being religious was rubbish! I had always felt that being a respectable church member was enough, but that leaflet shook me!" At his university church, Nick later compared the joyous Christianity he found at the Blackpool seaside mission with the stale and stilted religion of his hometown. This convinced him which one was best for him. "I have proved it isn't rubbish because I now know Christ personally," he told his listeners. "God has since led me into a full time ministry in the Church."
"Blackpool Seaside Mission"
by Ron Meacock © 2018