A Vagrant and a Prisoner
118
Captain Weaver's Humor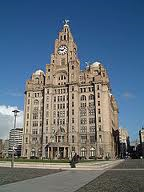 Captain Ken Weaver had a great love for the "down and outs" in Liverpool. One night, we held a gospel service at a rescue mission in the slums of the city. Ken was making the final appeal. A bedraggled character interrupted suddenly and said, "I took one of your Gospels and have slept with it under my pillow every night!" Amused at this strange statement, Ken replied with a grin, "It will do you no good there, pal!"
Blessed Mary
After the Liverpool Rescue Mission, two young fellows from Southern Ireland, depressed because they couldn't find work or a place to stay came over to talk to us. During the conversation, I suggested they made their needs known in prayer to Jesus, so that he could help them. One, being a staunch Roman Catholic, insisted on bringing in the Virgin Mary. Anxious about being sidetracked, I explained, "He does not have time to talk about her now!" Bewildered, the man muttered, "No time for da blessed Mary?"
Condemned in Durham Prison

I did have time, however, to talk about the Lord Jesus with the inmates of Durham Prison. That Sunday morning as I was about to go into the Chapel to preach, the Chaplain unexpectedly drew me to one side. "Captain, you better know this," he said. "There is a man with us today who is awaiting execution! You can't see him but he'll be behind the curtains to the left of you." My heart was heavy, thinking about this one so close to meeting his Maker. Earnestly I prayed as I preached "Oh that this one man will hear your voice, O Lord. Perhaps he might make a last minute commitment to Christ like the thief on the Cross." Drained in Spirit, I descended from the pulpit having preached my heart out to a hidden stranger behind a curtain.
"Liverpool Rescue Mission"
by Ron Meacock © 2017