Running Horse's Seaside Ministry
116
Dramatic Entrance

When I next came to England, I was heralded as "Ia Sunke Inyanke" or "Running Horse." This was an honorary name given me while working on the Sioux reservation. The children knew I was coming but suddenly, when they least expected it I charged in, cloaked in a blanket and with Indian bead work dangling around my neck.
Stories from the Reservation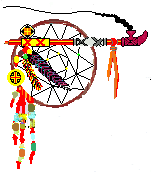 They enjoyed trying the hooting war cries and faltering tribal dancing with me. Then they settled down to listen to a story about my native Christian brothers across the seas. Stories of Noisy Hawk, Blacklance and others on the reservations in Dakota left them spellbound!
Preaching Mission

After summer work with the children and the holiday crowds were over, I joined a month-long preaching mission to a coal mining town in Northern England. The mine owner, who was a devout Christian, witnessed to his faith and encouraged us to do the same. Dressed in heavy overalls, a steel helmet and carrying a brass lantern, I stepped into the mine elevator cage and dropped like a stone to the coal face.
Coal Miner's Ministry

The shattering noise of the cutting machines and clouds of choking dust down there made communication nigh on impossible. Later in the relative calm of the canteen I chatted over lunch with some of these tough working people. We had very different occupations and ideas about faith in Christ.
"England Mission Work"
by Ron Meacock © 2018