Cape Town George

Page 107
Threats Produce Fruit

Cape Town George would say to some young man in trouble with the police, "I can give you a cutting if you wish!" He added, "though I don't enjoy it! How about it?" Often "George's cuttings," as he called them, marked the beginning of a deep and meaningful friendship. One night, an Anglican clergyman's son, who was in trouble, came to see him. This time, he didn't get one of George's telling offs, but instead George told him about sin and the Savior. This young man accepted Christ right there and was wonderfully changed. As he was leaving, he met his father, who happened to be the local clergyman. "Why didn't you ever point out my need of Jesus as my Savior," he blurted out.
Lead to Faith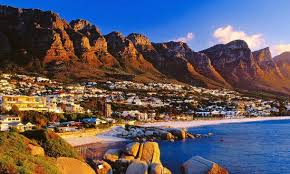 His father's eyes filled with tears as he walked his son home. Later that week, I met this young man again already at work witnessing to others. Not only did George lead his boys to faith in Christ, he also helped them into jobs and introduced them to other young Christians. Out of these friendships, a brass band sprang up, which traveled extensively playing Gospel songs and sharing their new found faith. One night, they invited me to a concert in an army camp. The theme song that evening was so appropriate.
"It is no secret what God can do.
What He's done for others, He'll do for you!"
George's concern for these young people's well being, had opened the door to a new life for so many teenagers in Cape Town.
"Cape Town George"
by Ron Meacock © 2018