Hattie's Indian Treasures

Page 29
White Bluff Tennessee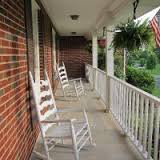 One of our greatest confidence builders in White Bluff, Tennessee which had a small population 2,142 in the 2000 Census, was affectionately known as Hattie. Built as wide as she was tall, her whole appearance radiated happiness. The revolving doors of a city department store had once trapped her such was her width! Her hearty laugh echoed through the dusty streets. In her little store-front cafe, Hattie's indian treasures of valuable Indian beads, head dresses and other tribal relics were proudly exhibited.
Late Night Fire

Late one night, the tinder dry timber building, containing Hattie's treasures, caught fire. Hattie's bedroom door was open and as she turned in her sleep, the crackling of burning timbers and leaping flames suddenly woke her. Terrified, she ran through the approaching inferno in her long nightdress and as she passed the cash register by the door grabbed a handful of dollars. Looking back through the curtain of flames, her face and arms smarting from the heat, she saw her life's work and prized collection burning up before her eyes.
Start Afresh in Life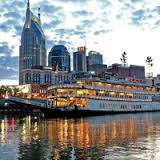 Alone in the darkness, a remarkable thing suddenly happened. She decided to make a clean break with the past. Taking her purse with the handful of dollars, she hurled them back into the flames saying, "There goes the whole past! God willing, I'm going to start afresh in life." Hattie became a wonderful, new, zesty person from that point onwards. She went to the city of Nashville Tennessee to become a qualified teacher. Rising above the flames of tragedy, White Bluff's cheery Hattie had become a new person too!
"Hattie's Indian Treasures"
by Ron Meacock © 2018