Household Faith Worship

Page 14
Early Church Vehicle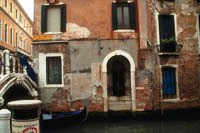 In the New Testament and the Early Church until the middle of the fourth century AD great inspiration and energy was derived from the central role of the household in worship and community. Household faith worship is an ancient but largely neglected model of Christian practice today. Beyond the theological rationales, the implementation of the Household of Faith model could play an important role in three different circumstances✞
Exponential Growth
As a growth model in which each Household of Faith connected to and supported by a congregation covenants to start new Households of Faith after two years. If successful the model leads to exponential growth.
As a worship vehicle that could be administered by clergy when maintenance costs of a building and staff are high and not feasible.
As a worship vehicle for dioceses that lose their buildings and staff due to litigation or other unfortunate circumstances.
"Household Faith Worship"
by Ron Meacock © 2018