The Demographic Shift
Canadian Church Supporters
9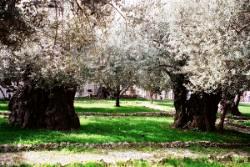 The average Anglican congregation is made up of predominantly Elders who are supportive of the religious institutions. There are so few people in our churches between fifteen and sixty six years of age because Canadian church supporters are not characteristics of Baby Boomers and Generation X-ers. They are not religious in the same way as their parents and grandparents were. We have instinctively felt this for a long time but are now discovering statistics that support this hunch.
Baby Boom Tribes

The four Baby Boomer Tribes now occupy most of the good jobs in Canada and will soon be moving into the top positions of power. One Boomers Tribe, called the Disengaged Darwinists are strong in Metro Toronto, particularly amongst men and blue collar workers. Their key values of "fear" and "nostalgia for the past" would encourage us to develop a few historical churches. Comfort for their fears could be our theme. They might come looking for history but this alone will not support a church building.
U.S. Strength

Unlike the U.S. where faith in institutions has remained high and attendance at church is still about 40%, Canadian Supporters who were once more religious, are now markedly less so. Canadian church supporters will be frowned upon in the future, and be given less acknowledgment and power. When the Church speaks, the media will say, "So what!" and "Be quiet!"
"Canadian Church Supporters"
by Ron Meacock © 2017