The Demographic Shift
A New Breed of Leadership
18
Train Ultra Dynamic Priests and Pastors

The conclusion of this study of demographics in the Toronto area is that the future impact on the structure of the Diocese of Toronto will be significant. Decentralization to diocesan areas will need to be scaled back as the number of buildings and clergy shrink. The present five Bishops can be reduced to two with only one hundred and thirty-three parishes to administer by the year 2018. This is a return to a single Diocesan Bishop and one Suffragan Bishop as was always the case in the past.
Scaled Back Ministry

Keys to growth will be, in order of importance, Youth and Children's Ministry, which have been not just neglected but purposefully eroded over the last twenty years by the powers that be. An example is Toronto East Deanery which in 1998 had both Sunday schools and Youth ministry flourishing in all twelve parishes. Today maybe one or two youth ministries exist and Sunday School ministry is down to a handful of children in a tiny fraction of the parishes. Stewardship, Church Planting, Small Group Spirituality, Public Relations and Human Resources are going to be increasingly important.
Fewer Clergy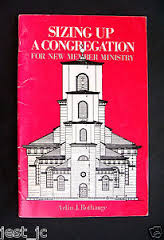 There will be approximately one hundred and twenty-six fewer clergy by A.D. 2018. Those who are left may be the most dynamic Anglican clergy and will be far more influential. They will stay for longer term incumbencies (up to 20-30 years) and will be difficult to remove or replace. Many will die in office. They will be autocrats relying heavily on lay leadership, non-stipendiary deacons (which will thoroughly confuse lay people and diminish the authority of the Bishops and clergy) and team ministry including clusters in larger populated areas eventually ending up with one representative church. We will move from a majority of family sized churches (up to 50 worshippers) to an equal spread of family, pastoral (fifty to one hundred and fifty) and program sized congregations (one hundred and fifty people plus). This will change the dynamic of how congregations work and how the diocese services them. This is illustrated by Arlin J. Rothauge very good book "Sizing up a Congregation."
"Dynamic Anglican Clergy"
by Ron Meacock © 2017