The Demographic Shift
Changing Face of Retirement
2
Elders Going

The top end of the Baby Boomers in Canada (born between 1946 and 1965) will be sixty eight years old in 2016 A.D. and in 2018 A.D. will have replaced in positions of leadership and in financial support the Elders who will then be seventy two and over. All of the mainline churches in Canada will be affected by this phenomenon, in different ways. David Rando in his book, "Boomers: Twisting The Retirement Mindset" explains the Baby Boom phenomena in both the United States and Canada.
U.S. Baby Boomers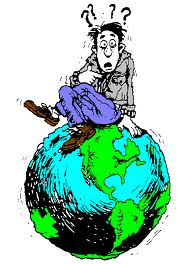 From 1946 to 1964, 78 million new Americans were born. It was a population explosion in the United States, and this generation came to be known as the Baby Boom generation.
Retirement Age
The boomers' hard work fuelled the rapid expansion of the U.S. economy over the last 40 years. Now this generation is beginning to reach retirement age. In 2006, the first set of baby boomers reached age 60, with 4 million baby boomers set to turn 60 each year after that for the next 18 years. The Canadian populace and the British one are similar with a slight change in the dates for each.
"Canadian Baby Boomers"
by Ron Meacock © 2017